New Zealand summer is in full swing. We're spending evenings at the beach or lying on the lawn as the kids splash in the paddling pool close by. Dinners are almost exclusively eaten outdoors, and our togs have become our new after hours uniform. Summer in New Zealand is one of a kind. But although our summers are cherished by locals and travellers from far and wide, the strong UV levels of the New Zealand sun mean we are in danger of damaging the largest organ in our body: our skin.
Why our skin is important
Our skin is our bodies' shield, our superhero, and our defence force. It protects from extreme temperatures and harmful chemicals while exuding antibacterial substances to prevent infection. We cannot live without our skin. It's crucial that we care for our skin every day of the year, but even more so during dreamy New Zealand summers.
Why it is more important to look after our skin in New Zealand than in other parts of the world
During the summer months, ozone-depleted air moves over New Zealand from Antarctica. This means there are less ozone molecules to absorb UV rays before they reach sunbathing kiwis on planet earth. Our lower air pollution levels as a small and clean nation also contribute to UV intensity. Burning times in New Zealand are shorter than most parts of the world!
How to prevent skin damage during summer
With all this in mind, it's important for New Zealanders to be clued up on how to protect our skin responsibly. Follow the tips below to prevent your skin from short or long term damage while enjoying a classic kiwi summer!
Drink lots of water
See the drink bottle sitting next to you as you read this? Pick it up and take a swig! Maintaining the right level of moisture in your body means your skin can continue to replenish and promote health in your skin cells.
If you don't like drinking water, try adding a few drops of lemon juice, infusing your water with mint or other herbs, or even mixing water with healthy juice. Drinking coconut water is another way to encourage yourself and others to stay hydrated.
Stay out of the sun
Vitamin D has incredible health benefits, but extended exposure in the sun can compromise your wellbeing. Whenever you can, limit your sun exposure. Find shade, put your timer on to avoid falling asleep in the sun, and cover up. If you are on regular medication, ask your doctor if your treatment requires you to avoid the sun, as some medications increase your risk of skin damage.
Choose the right sunscreen
Slip, slop, slap, and wrap is our nation-wide summer motto. It all starts with sunscreen! Sunscreen is the most important ingredient to a safe summer, but only when done right. Choose a sunscreen that protects your skin from UV rays, and does not expose your body to nasty chemicals.
Take your pick from our range of natural sunscreens here.
Care for your skin
There's a big difference between skin damage treatment and skin damage prevention. Prevention entails using the right skincare before and after sun exposure, and treatment involves treating your skin with after-sun lotion once you've crisped yourself from a full day of sunbathing. When talking skincare, prevention comes first!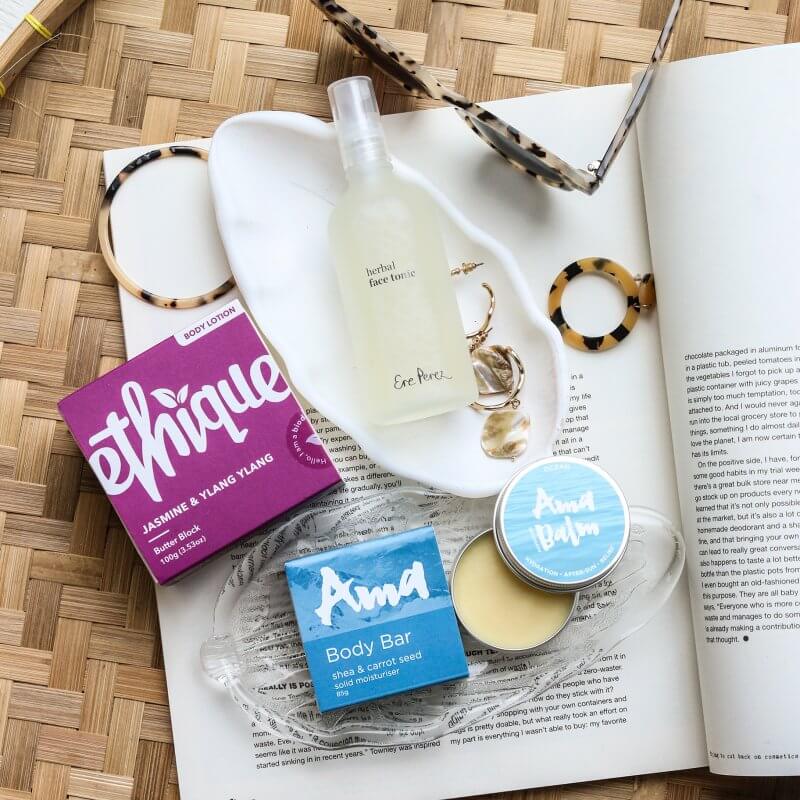 Dermatologists recommend using a lighter moisturiser during summer compared to your winter skincare routine. Ensure you've chosen a moisturiser that suits your skin type, you can shop by skin type here
Eat healthy food
Summer time can b a slippery slope towards eating unhealthy fast foods and drinking excessive amounts of alcohol. Eat your greens daily, snack on fruit, and order takeaways infrequently. Your skin health will improve and the nutrients from your healthy eating will add to your summer glow!