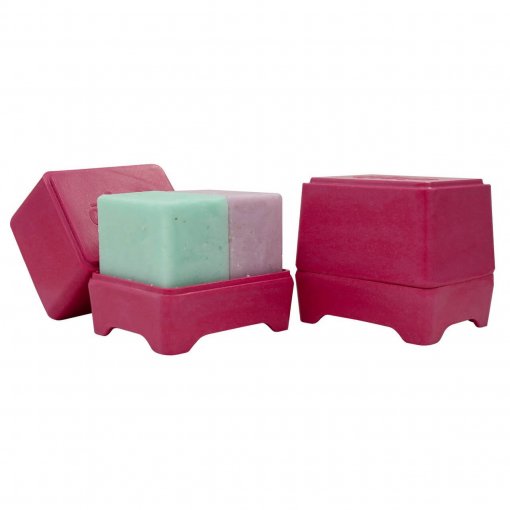 ETHIQUE IN SHOWER CONTAINER – PINK
In stock
Want to make your bars look snazzy and last longer? Ethique's in-shower containers are just the ticket.
Made with bamboo & sugarcane, they are completely compostable* but will last up to five years in your shower or bathroom.
They extend the life of your bars by keeping them dry but allowing them to breathe. These are an improved design- you can fit two bars per container (they don't fit Ethique's bodywash bars) and they have greater airflow for better drying.
Categories: Ethique, Gifts For Her, Gifts For Him, Gifts For Kids, Kid's Natural Hair Care, LOW TO ZERO WASTE HAIR CARE, Low to Zero Waste Home & Living, MEN, Men's Natural Hair & Beard Care, NATURAL & WASTE FREE HOME & LIVING, Natural Shampoo & Conditioner, NZ BRANDS, SALE, Vegan Gifts, VEGAN PRODUCTS, Waste Free Essentials, Waste Free Gifts
Tags: compostable, container, Ethique, shower
Made from 100% Compostable Bamboo and Sugarcane
Product size (approx)
Base size: 8cm by 6.5cm
Total height: 7.5cm
Only logged in customers who have purchased this product may leave a review.
Ethique's dedication to sustainable beauty practices has prevented the manufacture and disposal of more than 150,000 plastic containers worldwide, and is driven by the hashtag #giveupthebottle. Our customers tell us the same thing again and again. You rave about how well our products work, far surpassing the quality of salon brands.  Brianne explains that the reason for this is because the bars are super concentrated and made with potent natural ingredients.  Our bars contain no nasties, they are cruelty free and vegan. Solid bars last between three to six times longer (depending on the product) than bottled products because they're super-concentrated. You add the water not us, and yes our solid beauty bars foam. We use biodegradable ingredients and wrappers so our solid bars leave no trace on the planet. You can pop the compostable wrapping in your compost bin. No bottles, jars, lids or pump dispensers contributing to landfill or oceanic pollution. We are certified climate neutral, cruelty free and a living wage employer.  Ethique is a certified BCorp- "B Corp is to business what Fair Trade certification is to coffee or USDA Organic certification is to milk." Ethique was recognised as New Zealand's most sustainable business when awarded 'the Best in B' award for New Zealand in July 2015. We have committed to donating 2% of revenue (or 20% of profit, whichever is highest) to charity. All of Ethique's products are New Zealand-made and manufactured in Christchurch. We try to work directly with producers to ensure they are paid a fair price for their product, which in turn ensures they look after their community and their environment. 
Other products you might like