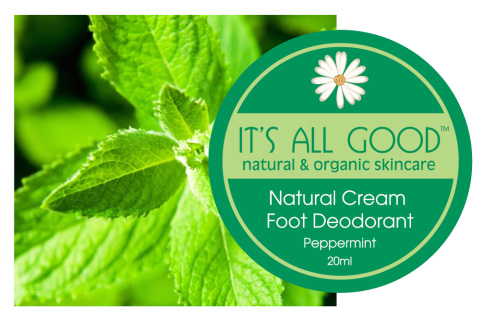 IT'S ALL GOOD NATURAL FOOT DEODORANT
In stock
It's All Good Peppermint Foot Deodorant Cream is an all-natural solution to keeping feet smelling fresh!
Size
20ml
Ingredients
Organic Butters of Shea and Coconut, Sodium Bicarbonate (Baking Soda), Arrowroot, Essential Oil of Peppermint.
It's All Good natural and organic skincare products are made by a natural care specialist. Each product is specially formulated to be 100% natural and pure. Free from artificial colours, fragrances, parabens, SLS, gluten, dairy and soy. Made in Nelson, New Zealand. Not tested on animals.
Other products you might like