Rethink's passion is to offer sustainable and environmentally conscious products that can easily be incorporated into everyday life. By working together and thinking ahead, we can all take small steps that make a huge impact in preserving our ecosystem. The next time you shop don't leave the store carrying a plastic bag. Rethink® offers an environmentally pure, 100% biodegradable alternative with certified organic Reusable Fresh Produce Bags – bags specifically designed for your convenience when shopping for fresh fruit and vegetables.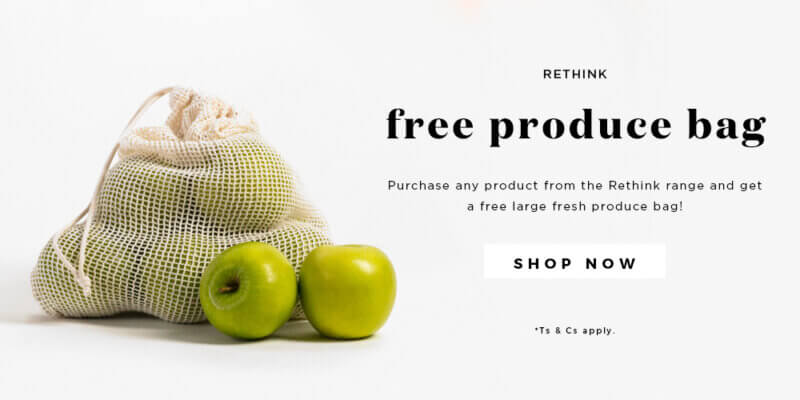 *T's & C's Apply – one freebie per order, not exchangeable for cash, while stocks last.
 Free gift will be added to your order when it is packed, it will not show up in your cart.