Winter is here and with it a host of new makeup trends to try! If you love experimenting with your look, a change in season is a fun and exciting time to try something new!
Here are our top 5 makeup trends for Winter 2020.
2. METALLIC SHIMMER
It's that old school glam feel but with a softer approach. Shimmery lids in warm hues of bronze, gold and copper will bring warmth to your face. Keep the shimmer light for day and layer it on a bit more for night. We loved this look for the Good Fashion Show a while back with shimmery copper on the lid and in the corner of the eye! This is a look that is really easy for anyone to achieve as you don't need to be an expert blender. Just use a brush or your finger to sweep the shimmery shadow over your lid and your done! Here's some of our favourite shimmers for the eyes:
1. DEWY SKIN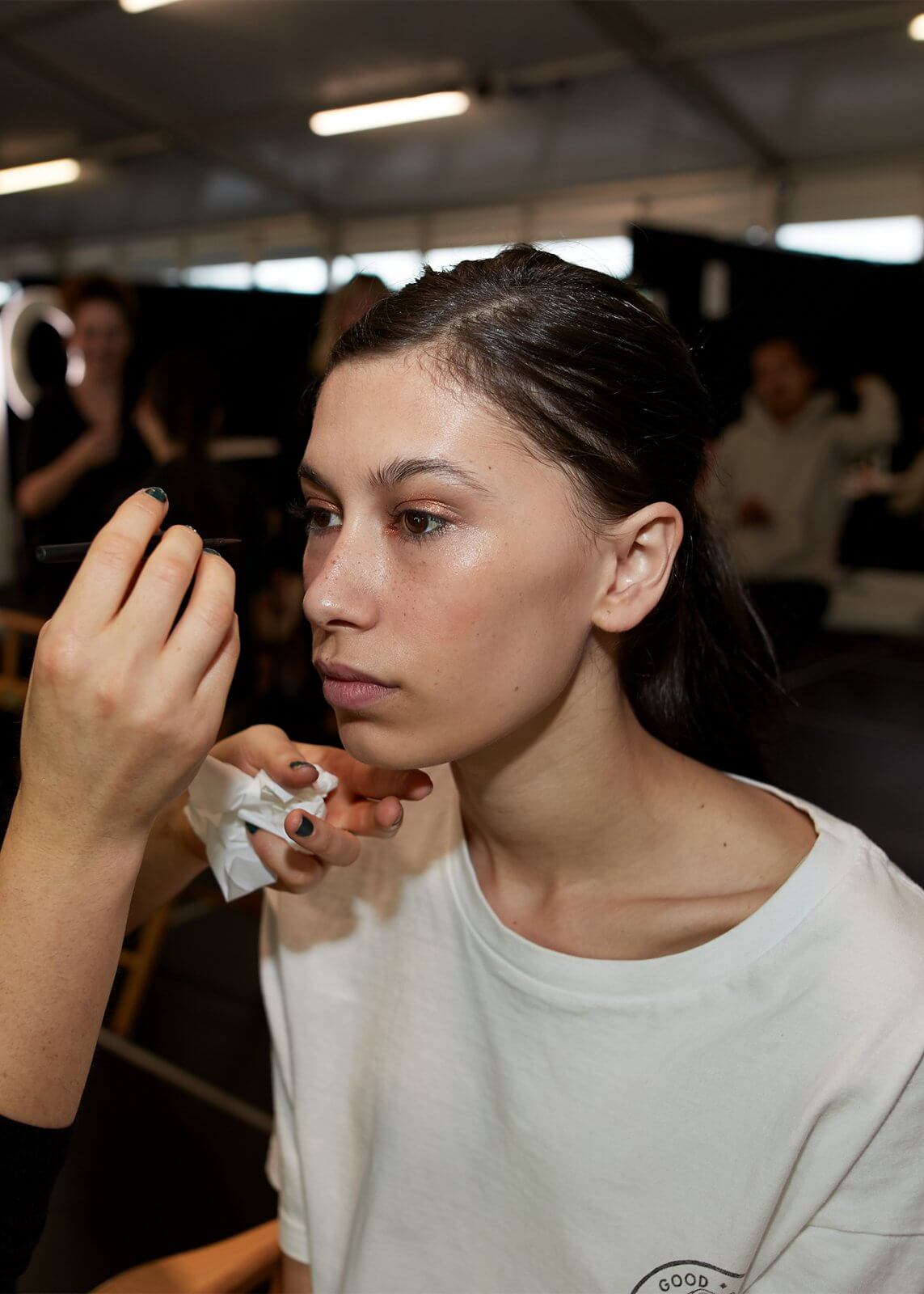 The dewy complexion trend has been around for a few years now and isn't going anywhere, with glossy highlights coming back for Winter 2020. The dewy complexion trend is an extension of the bare-faced trend and the 'no makeup' trend. It's a way of bringing light and texture back to the skin even when it's made up and it is a beautiful way to wear your skin for day or night.
The dewy effect can be achieved by using a light liquid foundation base and shimmery highlighter, or by combining moisturiser with your foundation. Using a liquid foundation will make it easier for you to lighten it up with a touch of moisturiser or serum.
To get that lovely fresh dewy look, stay away from setting powders and matt finishes.
3. MULTI TASKERS
Left to right – Ere Perez Colour Pots, Tailor Glow Stick
One product, many uses – it's easy to see why this trend has caught on!
Highlighter on the eyes, lipstick on the cheeks, blush on the lips – a multi-tasking product is a woman's best friend. Unfussy and uncomplicated, you can reduce the amount of money you spend and product you carry around. You can make one colour more versatile in the way you apply. Darker for lips, lighter for cheeks and just a hint on eyes. Here are a few of our favourites:
5. BARELY THERE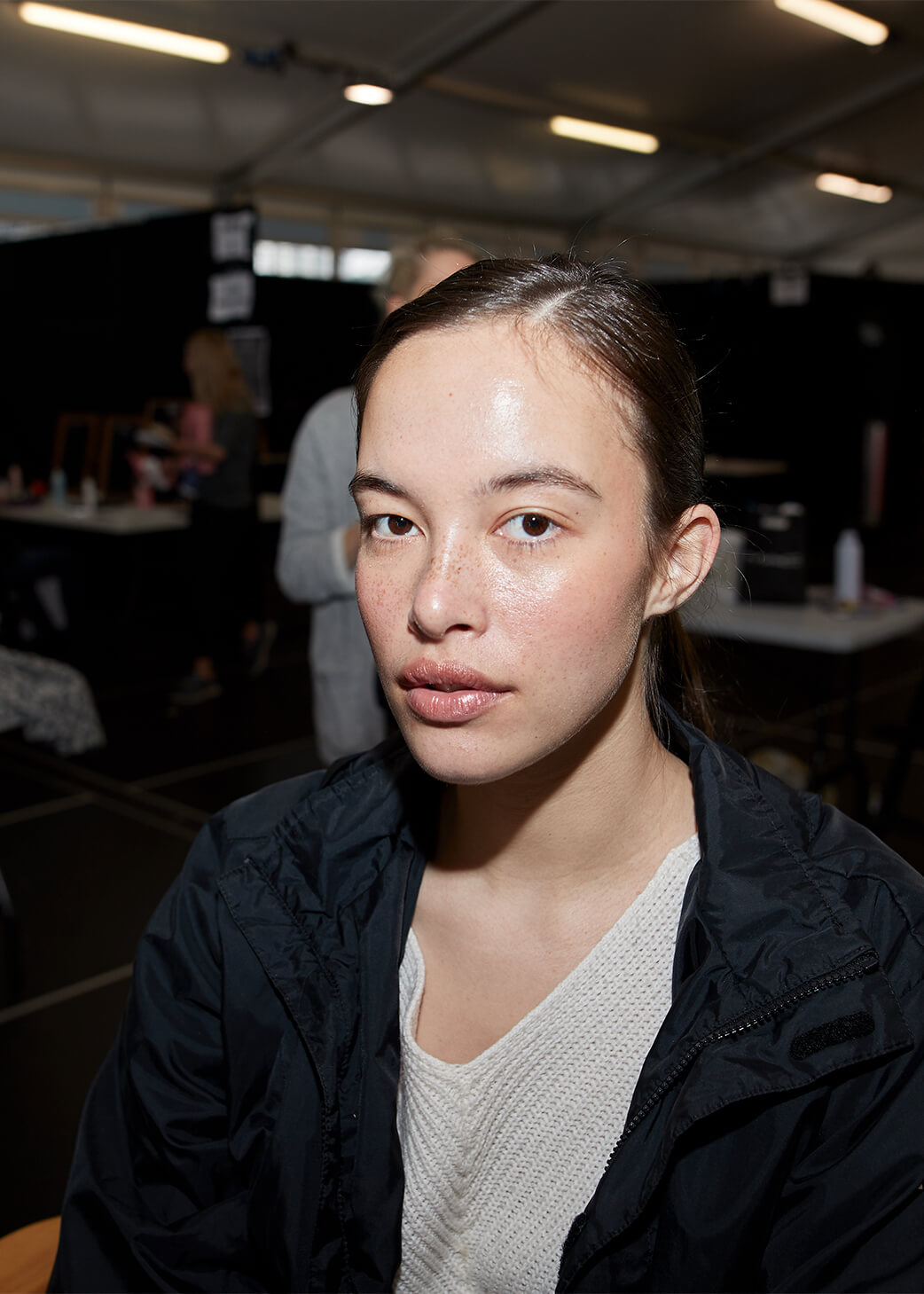 The 'no makeup' makeup look is trending again for winter. We think this is less of a trend and more of a timeless look though.
This makeup look is about accenting and highlighting your best features and letting them shine through while still providing some coverage.
Combine the dewy skin look with subtle pink cheeks, a wisp of lip colour and luxurious lashes. Use a highlighter to give your skin some shimmer and use your fingers to apply eye and lip colour rather than brushes for a more natural look. Go sans eyeliner or use just a little at the corners of the lids. This look is more about the lashes than the liner. The aim of this look is to look as natural as possible so make sure you create nice soft lines, rather than hard edges and don't forget, less is always more!
4. DARK LIPS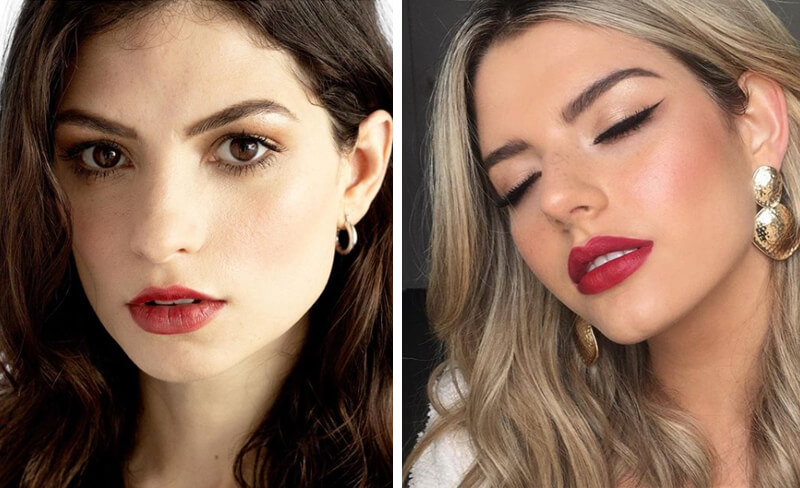 Images from Ere Perez
A change in lip colour can really transform your look. Winter is a great time to experiment with a darker lip. Think hues of dark berry, warm chocolate, red wine and burgundy. Add a little gloss on top for a more glamorous look or keep it matt and channel your inner vamp. The blotted on 'bitten' lip is a big trend for this winter also. To achieve this look simply use your finger to push and smudge your lip colour into your lips and blot of any excess. Here are a few of our favourite dark hues:
Whatever look you will be wearing this winter, we believe the most important thing is to choose natural products. The chemicals added to over-the-counter cosmetics can be irritating, drying, cause breakouts and generally leave your skin feeling angry. Whatever you put on your skin ends up in your body so choose pure, natural, plant-based natural makeup!