How do we know what's in the products we're using everyday on our bodies? This is something that caught my attention while studying Chemistry at University, and sparked my interest in understanding how different ingredients not only impact us but also the environment. I'm Amelia from Zoo Nurtured, a New Zealand owned health & beauty brand. Our goal is to provide effective products that don't contain harmful chemicals, and have minimal impact on the environment.
CHOOSING OUR INGREDIENTS
Our skin can be absorbent – what we put onto our skin can penetrate into deeper layers of skin, and can be absorbed into our bodies depending on the chemicals involved and the rate of absorption. This is why it is so important to understand what's in the products we're using. Zoo Nurtured products only use ingredients that contribute to the performance of a product, and of course we ensure they are safe. For example our Lash & Brow Serum contains only the natural goodness of castor oil, olive oil, and pumpkin seed oil (all certified organic). These three ingredients work together to condition your lashes and brows while promoting hair growth.
PEARLY WHITES
One of our most popular products is our Teeth Whitening Powder made with activated charcoal, bentonite clay, organic spearmint and organic lemon oil. These four ingredients work individually and synergistically for a cleaner, fresher mouth. Activated charcoal polishes the teeth and detoxifies the mouth. Bentonite clay has a magnetic charge that absorbs toxins from the teeth and gums and eliminates them. Organic spearmint is anti-bacterial, antifungal and antiviral helping to soothe teeth and gums and improve sensitivity. Used in the 14th century for teeth whitening, it is also a great breath freshener. Organic lemon has high vitamin content, making it a wonderful booster for the body's immune system. Made from lemon rind, it is not acidic.
THE ORANGUTAN PROJECT
As you may know our products do not contain palm oil, or any of its derivatives. Obtaining palm oil is a major factor for the deforestation destroying many endangered animals' habitat, including orangutang. As a business, we feel it is important that we do our bit – that is why we have chosen to support The Orangutan Project. 50 cents from every full-sized Zoo product you buy goes towards supporting The Orangutan Project. The Orangutan Project is the world's foremost not-for-profit organisation, supporting orangutan conservation, rainforest protection, local community partnerships and the rehabilitation and reintroduction of displaced orangutang back to the wild in order to save the two orangutan species from extinction. You can find out more information or make a donation here.
ZOO NURTURED ESSENTIALS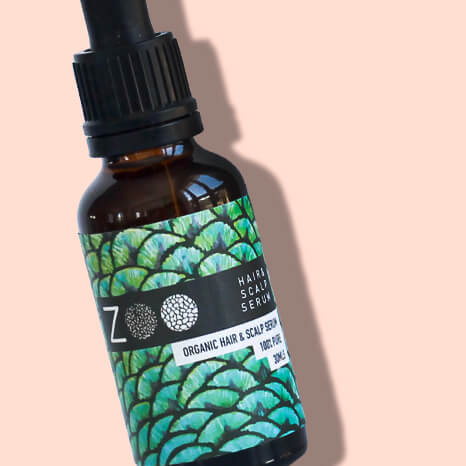 ZOO FREEBIE
Purchase anything from the Zoo Nurtured range and we'll give you a FREE full sized 30ml Hair & Scalp Oil worth $29.95!
*While stocks last, no coupon code needed, Hair & Scalp Oil will be added to your order when it is packed, valid with the purchase of full sized products only.